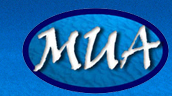 Museum

10 March 2015
By Chris Cartellone
A couple years have passed since I last posted a journal entry, so why post now? In June 2014, after years of conservation, study, and photography, the Project Solebay artifacts have been returned to Nevis for stewardship under the Nevis Historical and Conservation Society (NHCS). This journal entry intends to close some loose ends regarding the research and discuss future possibilities in Nevis. It is important to note that all archaeological projects may have multiple end products. There are numerous ways of communicating the findings to multiple audiences with each audience enjoying different aspects of the research. There are technical reports, articles and books - written for both academic scientists and popular audiences, documentary films, materials for children, physical museum exhibits, and virtual museum exhibits such as this website. For Solebay, the past couple years have taken me through finishing artifact conservation, and the research and writing phases of an archaeological project, which includes nearing the completing of a dissertation, a technical findings report, this MUA Project Journal, and the opening of a physical museum exhibit in Nevis.
As the wreck remains United Kingdom crown property under international sovereign immunity law, the NHCS will act as indefinite stewards of the artifacts. In the meantime, without British government objections, and while keeping the Navy informed of the archaeological research, the artifacts will remain in Nevis in a new exhibit showcasing Solebay. More importantly, and with limited space, the exhibit highlights the wreck as an example of the science of underwater archaeology, and as a resource for historical inquiry and heritage tourism. The artifacts and accompanying information intends to speak to local Kittian and Nevisian visitors, as much as tourists from a variety of countries.
Briefly recalling the project history, in 2010, a team discovered the wreck and initial documentation began. In 2011, a more comprehensive survey delineated and documented the known site, and recovered seventy-one artifacts to help identify and interpret any patterns in the archaeological signature of the shipwreck. This wreck rests on the seafloor, but not in isolation. Much like an historic battlefield on land, a shipwreck and its surrounding seafloor marks a combat zone, a forgotten battleground littered with the artifacts of a violent end. Cannons, musket balls, brass fasteners, and encrusted iron debris field memorialize the Battle of Frigate Bay. History reveals that Solebay's sailors and marines survivied Solebay's sinking. Nevertheless, their story invokes recounting the battle, and its role in shaping greater historic imperial movements that shaped the modern world. And, it does serve to remember those that did perish in the fighting.
From the study, a few artifacts of note help support the wreck's identity, along with archival documents including historic navigation charts, official ship records, and the Captain's court-martial after losing Solebay. A trigger guard from a British marine sea musket dates the wreck and identifies the cultural origin well, along with the musket balls. Amongst the other artifacts, the author has identified six Broad Arrows, two coaks, keel staple fragments, and cupreous tacks and fasterners. In the previous post, showcasing a lead artifact, this has been identified as a gun apron - a plate that would protect the touchhole of a cannon when not in use.
Lastly, the cannons, or in naval jargon - guns, have proven fascinating. The long guns indicate dimensions appropriate to 9-pounders; Solebay rated 28 of these. The two carronades are more interesting. Why are there two different types, given the Navy's culture of uniformity - one carronade has trunnions and a cascabel, the other has a lug without trunnions? Why were these on the wreck when historic records explicitly recount the Admiralty denying Solebay's captain his request for the new weapons? Is this really Solebay, another shipwreck, materials from multiple wrecks, or had Solebay's captain acquired these guns himself? Perhaps these guns reflect the behavior of human resourcefulness, adapting in a war far from home waters. All the guns are encrusted from two centuries in the ocean, but remain exposed enough to identify their approximate dimensions and types. Refining such questions beg inquiry to be explored in a future research project.
Like all good science, Project Solebay seems to have created more new questions than it answers. Determining an artifact's function, discovering marks such as Broad Arrows, and entertaining questions and future research is where archaeology becomes really, simply, fun. Identifying the lead gun apron came from marine archaeologist David Moore in North Carolina, USA, after reading this project journal and seeing the image on the Conservation entry. Scientific openness combined with the power of sharing through the internet, such as this MUA website, creates greater opportunities for solving problems, and more rapid and wider dissemination of findings. If you can identify any artifacts please contact me through my university email: cartellone@tamu.edu.
I would like to give one final thanks to the Museum of Underwater Archaeology for hosting this Project Journal. If you enjoyed reading this journal, or enjoyed learning from any other project, please consider a donation to the MUA. And, if you would like to support future research plans in Nevis, please contact me through the Institute of Nautical Archaeology, http://nauticalarch.org. With enough funds, the resources to recover some of the guns, conserve, and display them will be possible. More importantly, a future project may answer some of the lingering questions confirming the wreck's identity and the story of the carronades, how they came from manufacture in Scotland to resting on a seafloor off Nevis.
Return to MUA Project Journals home page.