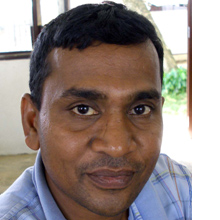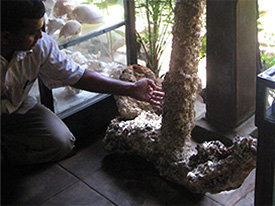 An unconserved anchor at a local museum. Large View (Photo courtesy of the Central Cultural Fund).
Another busy day for Team 1
I (Anusha) added information on artifact typology to our Team 1 report: 'A preliminary survey of maritime archeological collections in Hikkaduwa and Galle'. I could identify a number of types of ceramic, glass and metal objects in the dive stations and antique shops we had previously visited. I also tried to identify the historic boat we found in a local museum in the Galle Fort. We have prepared a database of the objects in the collections. I had a busy day putting the Team report together.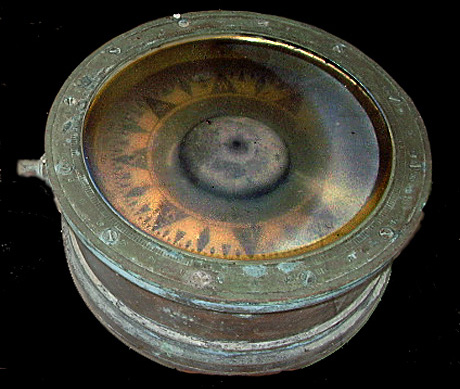 Artefact recovered from shipwreck on display at a local antique shop.(Photo courtesy of the Central Cultural Fund).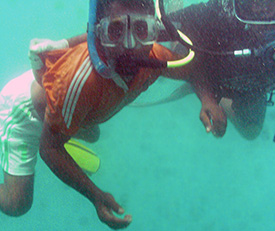 Kamal being escorted by Sanjeeva on his first visit to the site underwater. (Photo courtesy of the Central Cultural Fund).
Meanwhile I (Kamal) joined dive Team 2 and went out on the Victory shipwreck site. First I snorkeled and then Sanjeewa, a diving instructor with the Sri Lankan Navy, helped me with buddy breathing to go down and briefly inspect the bow section. I saw two highly concreted chains in very poor condition and very broken up ship sections spread out on the sea bed. It was a very interesting and enjoyable day for me, as a conservator training to be a diving conservator.
Comments, questions, or suggestions?
For field school related issues please contact: amer.khan@flinders.edu.au
For website related issues please contact:
mua@keimaps.com
Return to Project Journal home page.