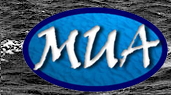 Project Introduction
Hafa Adai and welcome to the 2008 Invasion Beaches Marine Remote Sensing Survey Project Journal. Our company, Southeastern Archaeological Research, Inc. (SEARCH), is here on behalf of the Commonwealth of the Northern Mariana Islands on the Island of Saipan. They are trying to inventory their submerged cultural resources so they can manage and work to interpret the sites for the growing dive industry here in the Marianas. This project is funded by the Commonwealth of the Northern Mariana Islands Historic Preservation Office in Partnership with the National Park service, Department of the Interior.
How does one get out here? We left Gainesville, Florida with a stop over for client meetings in San Diego, California, then on to Los Angeles, Honolulu, Guam and finally landing on Saipan after approximately 24 hours of travel. We travel far and wide to conduct our work, wherever the work takes us.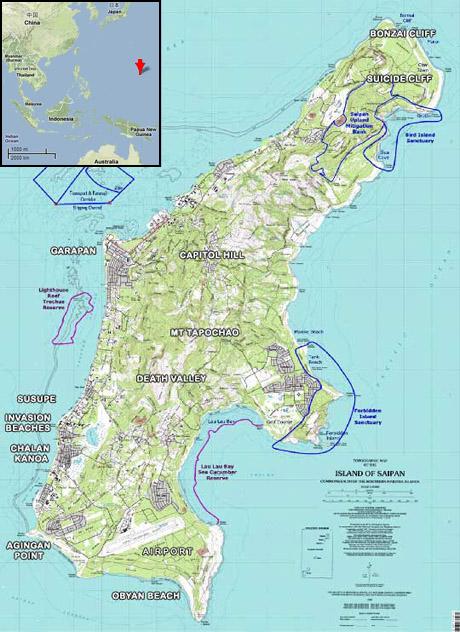 Map of Saipan.
We began our marine remote sensing survey outside the reefline on the western side of Saipan on April 12 and have surveyed for three days so far. Our remote sensing instruments include a Marine Magnetics SeaSpy magnetometer, a Trimble differential GPS and an Imagenex Side Scan Sonar all integrated through a Panasonic Toughbook or Dell laptop into Hypack navigation and analysis software.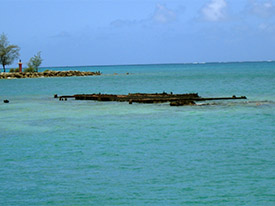 World War Two barge. (Large View)
What are we looking for? On June 15, 1944 the US Marines stormed ashore beginning the Battle for Saipan. World War II tanks, landing craft, barges, ships, and material litters the waters. So far we have documented several very large ferrous targets (iron) with the magnetometer and plan to dive on these sites next week to positively identify them. One of the sites we have identified so far is thought to be 6-8 landing craft side by side outside of the reef on the north shore of Tanapag Lagoon. We will keep you updated on our progress.
SEARCH would like to thank:
The Commonwealth of the Northern Mariana Islands Department of Community & Cultural Affairs Division of Historic Preservation and Roy Sablan, Director.
Ronnie Rogers Staff Archaeologist, Historic Preservation Office
The National Park Service
SEARCH's local boat captain and island guru John (Brady) Barrineau
Please feel free to contact us with your comments, questions, or suggestions. You can reach Jason Burns at jason@searchinc.com and Michael Krivor at michael@searchinc.com . Questions related to the MUA website can be sent to mua@keimaps.com.
Return to Project Journal home page.