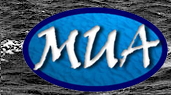 Wrap Up and the Next Step
SEARCH has wrapped up the field portion of the project and we arrived back in the United States on May 7 after presenting a successful public lecture at the National Park Service's American Memorial Park on May 5th.
Over 200 people attended the public lecture sponsored by the CNMI Council for the Humanities and the CNMI Historic Preservation Office. The attendance highlights the amount of interest that was generated for this project on Saipan and throughout the CNMI.
The CNMI Historic Preservation Office (HPO) will be continuing the research as early as December with a follow on dive training exercise for the staff of the HPO and other interested individuals. A dive stewardship program involving members of the local community spearheaded by the Marianas Dive Club is also in the works.
Ultimately, the HPO would like to develop a WWII dive heritage trail highlighting the resources in Garapan and Tanapag Lagoons in coordination with CNMI Coastal Resources Management and CNMI Department of Environmental Quality. The development of the dive trail would benefit the local resources as well as CNMI tourism as a whole.
Analysis is on-going at this time, but we were able to record hundreds of magnetic and side scan sonar anomalies for follow on investigations by the HPO. Two detailed reports will be prepared and submitted to the HPO and a professional presentation of the research is planned for the upcoming Society for Historical Archaeology conference in Toronto in January 2009.
SEARCH is still interested in hearing from any individuals with an interest in this project and any veterans who would like to tell their story of the Invasion on June 15, 1944.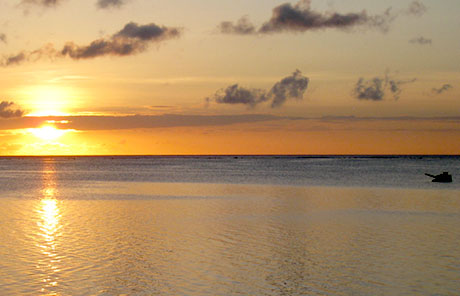 Local sunset over Garapan Lagoon, Sherman tank in the background.
SEARCH would like to extend our thank you to Kurt Knoerl and the Museum of Underwater Archaeology for hosting this web log. Stay tuned for future SEARCH projects. Thank you following along.
-Jason Burns and Michael Krivor
Please feel free to contact us with your comments, questions, or suggestions. You can reach Jason Burns at jason@searchinc.com and Michaeol Krivor at michael@searchinc.com . Questions related to the MUA website can be sent to mua@keimaps.com.
Return to Project Journal home page.