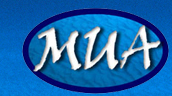 ECU's 2006 Fall Field School
Project Journal
8 September 2006

By Tricia Dodds

Today we completed our initial reconnaissance of Site A on the Pamlico River. Due to extenuating circumstances, this was my first day in the field and first time seeing our new dive boats and the site up close. The new dive barge is quite a vessel to use on this project and should serve us well in our diving endeavors with its spacious deck. I soon discovered that the ladder on the dive barge hooks into the back of the boat and swivels back and forth whenever a diver tries to climb on it, creating potentially interesting scenarios for us on site. Somehow, I see myself falling off the ladder at least once during field school, especially after a tiring day in the field. The team had located four vessels and a pier yesterday, and we discovered an additional vessel today during our recon of the west end of the cove. Using buoys (or homemade plastic bottle markers when buoys ran out), we tagged each structure for future recording.

Trish, Joe, and Adam performing "reconnaissance" on Site A
Since the muddy Pamlico River does not allow for much visibility, our closer SCUBA investigation of the site relied on touch instead of sight. Like trying to read Braille, we are trying to "read" these vessels through our fingertips. I used to get in trouble as a kid for playing in the mud, and now it's my job to play in the mud. Following a lunch break, part of the team finished up the day by investigating the shoreline for mapping purposes, and the rest of the team managed to discover an additional vessel at the end of the day for a total of at least six vessels in this site. Clearly, the Pamlico River contains many secrets of Washington's past, and I am eager to discover what our future investigation will yield.
For more information you can visit the ECU website at:
http://www.ecu.edu/maritime/index.htm
Return to Project Journal home page.