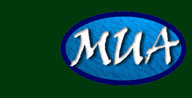 CSS Alabama Findings Gallery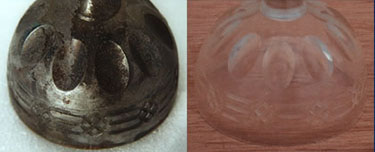 Four fragments of crystal glass have been found on the wreck site, all with similar patterning. These images show crystal before and after conservation treatment.
Crystal
The glass appears to be hand turned, with a geometric pattern of three parallel lines interrupted by diamonds on the cup. Between the geometric pattern and the stem is a row of oval impressions, while the stem and base are plain. These may have been used by the officers on the CSS Alabama or were perhaps spoils of war from one of the ships the CSS Alabama had captured.