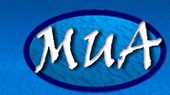 Flinders University 2007 Field School
in Underwater Archaeology
Crew Page

Jessica comes new to the field. She has been a journalist all her life beginning at the rough war end in the Middle East and the Balkans and moving on to more investigative stories in the UK and abroad. In the last year she has completed NAS part I and II and has become as involved as time permits with marine archaeological work in the UK having cut her teeth in the Florida Keys working with ADMAT on a 17th British wreck. She is working towards an MA in marine archaeology now starting with the certificate. She will begin studying at Flinders full time in 2007.
I've been a recreational diver for 9 years but participating in the Maritime Archaeology Field School feeds an amateur interest in Archaeology that helps me realise that we weren't born yesterday, that we've lived in different ways, in different times and places.
Agnes completed a Bachelor of Arts in History and Australian Studies at the University of Melbourne before embarking on a Bachelor of Business in Marketing and Events Management at Victoria University. She completed AIMA Part I and II and had happily volunteered with Heritage Victoria before finally pursuing her passions with gusto and beginning a Diploma in Maritime Archaeology. She's a keen diver, wreck enthusiast and underwater photographer.
Mark completed a Batchelor of Arts in History at the University of Maryland , College Park , Maryland , USA in 2005. His focus was in post 1865 U.S. history. He has also completed studies in Medieval Europe, military history, classical military strategy, and economic causes of war and peace. Mark completed an independent study project his senior year on African American cowboys in the American Mid West post 1865. He is currently working towards his Master of Maritime Archaeology at Flinders University, SA.
Najat graduated from Cambridge, UK in May 2006 and is currently living in Luxembourg. She also holds a BA (Hons) in Politics and Languages (1995) and an MA in Intercultural Studies (1999). She has participated in several excavations in the UK with Cambridge University, on an Early Bronze Age Site in Sicily, and the Byzantine Ecclesiastical Building Project in Tunis? Carthage. She has been a member of ICOM UK since 1999 and the WAC Junior North African Representative since 2003. Her interests are in Third World development of archaeology by and for locals and palaeobotany.
David is studying externally through Flinders distance and online learning program from Lakewood, Ohio USA. He had four years in the military as an airborne recon sergeant. He has a Bachelors of Science Degree in Nuclear Engineering from Purdue University and for the last 21 years has been working for NASA doing everything from advanced propulsion concepts to microgravity research on the space shuttle and space station. David formed the Cleveland Underwater Explorers (CLUE) in 2003. The purpose of forming CLUE is to research, locate, and explore the shipwrecks of the Great Lakes with an emphasis on Lake Erie. He is also a member of the Maritime Archaeological Survey Team, Inc. (MAST) and the Great Lakes Historical Society (GLHS).
Andrew is the conservator/historic shipwreck officer at the Museum of Tropical Queensland and has enrolled to do the Masters of Maritime Archaeology at Flinders. Andrew exhibits no noticeable signs of sanity!
Brian completed a BA in Anthropology at the University of San Diego with an emphasis in maritime archaeology. He worked at Poggio de Civitelle, an Etruscan site, with Florida State University in 2004. After undergrad, Brian worked with the San Diego Institute of Archaeology and the Barona Museum before coming to Flinders University for a Masters Degree in Maritime Archaeology. Currently, Brian is working on connecting unique maritime identities with material culture remains.
Karson Winslow completed her undergraduate degree at the University of California, Santa Cruz, where she received a Bachelor of Art in Anthropology, with an emphasis in archaeology. She has completed terrestrial field schools in California, as well as volunteer for local CRM firms and California State Parks. After completing her degree, she worked for Chugach State Park in Eagle River, Alaska as a Natural History Interpreter and Wilderness Guide. Her interests include submerged cultural sites, Ship Graveyards, Native American Archaeology, ceramic production and photography. Karson is currently studying towards her Masters in Maritime Archaeology.
Field School Staff

Jennifer McKinnon
Jennifer is a Lecturer in the Flinders Maritime Archaeology Program. She has been teaching at Flinders University for just over one year. Jennifer came to Australia via Florida where she worked as an underwater archaeologist for the Florida Bureau of Archaeological Research.

Mark Staniforth
Mark is an Associate Professor in the Flinders Maritime Archaeology Program. He has been teaching at Flinders University for over ten years. Mark is the Maritime Programís Course Coordinator.

Jason Raupp
Jason is the Technical Officer for the Flinders Archaeology Program and Maritime Program. He has been at Flinders University for nearly a year. Jason came to Flinders from the University of West Florida where he was the Diving Safety Officer.
Agency Support
Chuck Meide – Lighthouse Maritime Archaeology Program
Ian Moffat – Ecophyte Technologies
Peter Harvey – Heritage Victoria
Rick James – South Australia Department of Environment and Heritage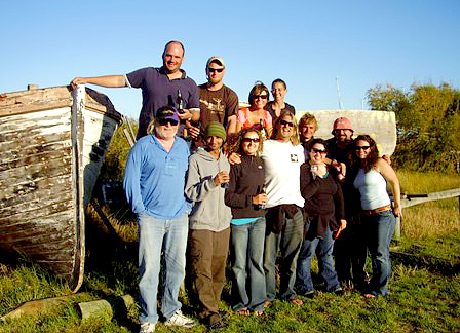 Staff and supervisors enjoying a barbeque at the Armfield Slipway Boat Restoration Shed.
Top row (L to R): Ian Moffat, Jason Raupp, Toni Massey, Deb Shefi, John Ricci. Bottom row (L to R): Mark Staniforth, Sharan Bhaskar, Claire Dappert, Chuck Meide, Kylie Hutchinson, Amer Khan, Jennifer McKinnon. (Missing from photo: Rick Bullers, Pete Harvey, Rick James).
Supervisors
Toni Massey
Rick Bullers
Amer Khan
Claire Dappert
Deb Sheffi
Kylie Hutchinson
John Ricci
Webmaster
T Kurt Knoerl
Comments, questions, or suggestions?
For field school related issues please contact: jennifer.mckinnon@flinders.edu.au
For website related issues please contact:mua@keimaps.com
Return to Flinders Project Journal Introduction.
Return to Project Journal home page.