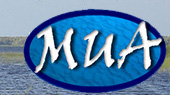 The Lake Ontario Maritime Cultural
Landscape Project

Acknowledgments

What lies between terrestrial and submerged archaeology? The archeology of the shore.
Good people are what makes this research doable (and enjoyable).
Individuals
Timothy Abel
Susan Bazely
William Charlton
Kevin Crisman
John DeLapa
James Ellinger
Linda and Doug Ford
Gary Gibson
Richard Guga
Donny Hamilton
Doris and Lorne Hart
Troy Holcombe
James Jobling
John Keegan
Ken Keyes
Erika Laanela
Dorothy Lauch
The MacDonald Family
Kathi and Dennis McCarthy
The McRae Family
Gordon McRae
Jonathan Moore
John O'Shea
The OYong Family
Tom Pertierra
Doug Pippen
The Pullus Family
Christina Rieth
The Rose Family
Laurie Rush
Christopher Sabick
Dave and Annette Soule
Carrie Sowden
Linda Thomas
John Weatherall
The Whelpleys
Vincent J. Williams

Volunteers
Terry Baker
Jessica Berry
William Burdick
John Ford
Jessi Halligan
Bradley Krueger
Joshua Levin
Christopher Morris
Taras Pevny
Michael Quennoz
Carrie Sowden
Vincent Valenti
Organizations
1000 Islands Land Trust
Center for Maritime Archaeology and Conservation
Garrett Metal Detectors
HYPACK, Inc.
Independence Seaport Museum, Vaughan Family Maritime Scholarship Institute of Nautical Archaeology
Jefferson County Historical Society
L.T. Jordan Institute of for International Awareness
Marine Sonic Technology, Ltd.
Maritime Museum of the Great Lakes
Melbern G. Glascock Center for Humanities Research
Mike's Dive Ship, Watertown
New York Office of Parks, Recreation, and Historic Preservation
New York State Museum
Ohio Council of Skin and Scuba Divers, Inc.
Ontario Ministry of Culture
Save Ontario Shipwrecks
SeaSpace
Sigma Xi Grants-in-Aid of Research.
Wolfe Island Tourism and Business Association
Return to Project Journal home page.