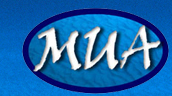 Project Journals
Online Journals like those shown below offer the public an opportunity to see how professional archaeologists are trained and conduct their research. This feature started in 2006 with East Carolina University's (ECU) fall field school. Since that time we have followed a second ECU field school and one with Flinders University in Australia. Indivudual project journals from graduate students Michelle Damian,and Ben Ford provide a glimpse of the processes and procedures of archaeological research ranging from Japan to the Great Lakes.

The Lake Ontario Maritime Cultural
Landscape Project Journal by Ben Ford examines the archeology of the shore in order to understand how people and goods moved from land to water and back again. The project will focus on how people interacted with the water along Lake Ontario's shoreline between 5000 years before present (BP) and 1900.

Japanese Wooden Boats in Woodblock Prints: A Research Project Journal by graduate student Michelle Damian will record the process of examining ship construction and roles of Japanese vernacular watercraft as depicted in late Edo-period (1603 – 1867) art.
View The Journal

East Carolina University's Program in Maritime History and Nautical Archaeology conducts Summer and Fall graduate field schools. As part of their training in public out reach students contribute to these online journals.
2007 Summer Journal
2006 Fall Journal

The 2007 Flinders University Maritime Archaeology Field School will be held at Victor Harbor on the Fleurieu Peninsula in South Australia. It will provide students with an introduction to the techniques of underwater survey, position fixing, mapping, photography, recording, excavation and conservation.
View The 2008 Journal
View The 2007 Journal