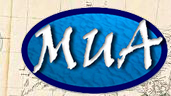 Flinders University 2008 Field School
in Underwater Archaeology
Crew Page

Students - Graduates

Jody Bulman
Jody Bulman is an external student in the Graduate program in Maritime Archaeology at Flinders and a graduate History Major with the University of Manitoba. He currently lives in Ottawa, Ontario, Canada. He is also an active member of Save Ontario Shipwrecks, an organization that promotes underwater heritage. On his off time you will see him sailing, skiing, diving, running, playing ultimate, or curling.

Matt Carter
Hi Iím a 23 year old New Zealander named Matt Carter and I have been studying archaeology at the University of Otago in New Zealand for the last 5 years. Apart from archaeology I love diving so as a way to combine the two I decided to enrol in a maritime archaeology programme. However, as there are no maritime archaeology courses taught in New Zealand I enrolled in the Flinders University graduate diploma in maritime archaeology. This field school is the practical aspect of the course and finally provides me with an opportunity to combine diving and archaeology.
Benjamin Holthof
Ben completed a BA (Hons) in Archaeology, with a focus on the Near East from Wilfred Laurier University in Ontario, Canada, in 2002. He spent almost two years working for an archaeological consulting company as a field worker. Ben then went to Sir Sanford Fleming College in Ontario to get a graduate diploma in Museum Management and Curatorship in 2004. He was Curator of Collections at the Billy Bishop Heritage Museum and Owen Sound Marine and Rail Museum until starting his MMA internally at Flinders early in 2007. Ben has volunteered on an Iron Age village excavation in Jordan and a 19th century shipwreck excavation on the shores of Lake Huron in Ontario. He has also worked on several surveys and excavations of Native American sites and 19th century farms in Ontario.

Kenny Keeping
I am from Middle Cove, Newfoundland, Canada. I started diving around the age of thirteen, and have been hooked ever since. Upon completing high school I found the world of archaeology and choose it for my degree. In my last year of undergrad I discovered maritime archaeology and its combination of two of things I enjoy the most. This has lead me to further develop my skills in both these areas by attending multiple field schools, receiving my commercial diverís license, and pursuing my masterís degree.

Darren Kipping
I was born on May 29, 1984 in LaSalle, Ontario, Canada which shares a border with Detroit, Michigan in the United States. I first became very interested in maritime archaeology in 1992 after the Great Lakes Maritime Institute and Underwater Research performed a ďlive-diveĒ recovery operation to raise the 5 450kg anchor of the Edmund Fitzgerald whose anchor had been lost in the Detroit River back in 1974. After high school I went to Urbana University in Ohio on an athletic scholarship where I received a Bachelorís degree in history and was a member of the Phi Alpha Theta history honours society. It was during this time that I became more involved in archaeology and I received an internship at the Ohio Archaeological Society. After undergrad, and the enchantment of the anchor raising still in my head, I applied to the Flinders University Maritime Archaeology program, where I currently am today, trying to live a dream, loving it.

Anthony Mansfield
Anthony Mansfield worked as a marine engineer for BHP Transport for around ten years, primarily in the New Zealand and Australian coastal trades. Leaving BHP in 1999 he attended Monash University for a year to complete his Mechanical Engineering degree before working for various Queensland engineering firms, including a year of condition monitoring in the central Queensland coal mines. In 2001 Anthony obtained a position with ASC in Adelaide, the builder of Australiaís Collins Class Submarines. He has worked in a number of roles there and is currently a Senior Mechanical Systems Engineer in the Design Department, specialising in Propulsion Systems. In 2006 Anthony started his Masters of Marine Engineering degree part time and is presently half way through this course. The Flinders University Maritime Archaeology Field School presented an opportunity to continue indulging long term interests in both historical ships and boats, and scuba diving with a group of like minded individuals.

Peter Ross
Iím part of the recent ĎCanadian invasioní at the Master of Maritime Archaeology program at Flinders University. I grew up on Canadaís Atlantic coast but now I live in Vancouver on the Pacific side of the country. I worked in the fields of graphic design and web development for a long time, but have always enjoyed maritime archaeology. So much so that now I want to make it my career. Iíd like to continue on with my education after the program, but might take a year off to get some solid working experience first.

Rhonda Steel
I am from a farm in South Otago and was a student at the University of Otago in New Zealand studying Zoology and Anthropology. I focused on archaeology and became passionate about New Zealand and Pacific studies. After returning from Canada on an exchange I started diving and became really interested in the archaeological potential of underwater or maritime sites. Further research showed that there were no maritime archaeology courses in New Zealand but it could be done in Australia. I started the Flinders post-graduate diploma in 2006 and loved it. Iím really excited to get involved in maritime archaeology in New Zealand where there is huge potential but little work currently being done.

Nicole Ortmann
Hailing from Vancouver, BC, Canada, I am working on my Master of Maritime Archaeology at Flinders University. After leaving behind a music career, I started a degree in Classics, where I was spellbound by a lecture about work being done underwater in the Mediterranean. I joined the Underwater Archaeological Society of British Columbia in 1997; over the next ten years, I worked with them on a variety of projects, including developing the NAS training programme in BC and managing the UASBCís artefact collection. I have dived with them on a number of survey projects, including leading a project to map portions of the hull section on the HBC Steamship Beaver. I plan to continue my studies with a PhD in the field of maritime conservation.
Students - Undergraduates

Mark Staniforth
Mark is an Associate Professor in the Flinders Maritime Archaeology Program. He has been teaching at Flinders University for over ten years. Mark is the Maritime Programís Course Coordinator. You can visit Mark's home page here.

Jason Raupp
Jason is the Technical Officer for the Flinders Archaeology Program and Maritime Program.  He has been at Flinders University for nearly a year. Jason came to Flinders from the University of West Florida where he was the Diving Safety Officer.
Jennifer Rodrigues
(BArch Hons 1999)
Jennifer went on to complete a MA (Maritime Archaeology) at the University of Southampton. She is now working part-time in the Department of Maritime Archaeology at the WA Maritime Museum in Fremantle and is a PhD candidate in the Department of Archaeology at the University of Western Australia.
Team Supervisors
Kellie Clayton
After completing the Victor Harbour Field School in 2007, I signed up for the MMA course part time and Iím back again this year as a Supervisor at Port Arlington , which is a darn sight closer to my Melbourne home. The 2008 Field School is quite different in its program, so Iím going to find it worthwhile to have come along again.

Andy Dodd
BA Hons (OU), MA (OU)
I work as a Historic Heritage Advisor for the Department of Conservation in Auckland, New Zealand. I completed a MA in archaeology from Otago University, NZ in 2001, and completed the graduate diploma in underwater archaeology from Flinders University in 2005. I've previously attended Flinders' Field Schools in Portarlington (2004) and Port Arthur (2005). I am certified as a scientific diver, with the NZ Department of Labour, and have 8 years diving experience. I'm a committee member of MAANZ (Maritime Archaeological Association of NZ), and the NZ representative on the AIMA committee.

Jun Kimura
Jun graduated with a BA in Archaeology from Tokai University, Japan. He completed a Master of Maritime Archaeology at Flinders University in South Australia in 2006. He has background as a field archaeologist had done some work on terrestrial sites. He was also involved in surveys and excavations on underwater sites including the steamship Hermann, the Kattu-ra midden site, and the Takashima underwater site. His undergraduate thesis analysed the site formation process of the Takashima underwater site, which is known as a historical place where Khubilai's Mongolian fleet was sunk in 1281. His Master thesis focused on developing the idea of maritime cultural space using Geographic Information Systems (GIS) to understand the site formation processes of the shipwrecks in the South Australian waters. In 2007 Jun commenced his PhD in maritime archaeology, and his current research interest is the examination of maritime activity in the medieval East Asia employing archaeological evidence.

Peta Knott
Peta Knott is from Sydney but has also lived in Adelaide (where she learnt to speak proper English!) and now resides in Hobart. While studying Classical Archaeology at Sydney University, she developed a fascination with Mediterranean Maritime Archaeology and in particular ancient anchors. In pursuit of learning more about this topic she completed a Masters of Maritime Archaeology at Flinders University in 2006. A thesis examining the representation of shipwrecks in museums allowed Peta to visit 30 museums around Australia. Peta was prepared to spend several years as a dig bum in Sydney to give her brain a rest from studying. Instead, a full time job came up and Peta is now the Maritime Heritage Coordinator at the Tasmanian Museum and Art Gallery and the Maritime Museum of Tasmania. Her job allows her to do all sorts of shippy things like designing exhibitions, helping with restoring historic vessels, doing public programs and attending field schools. This is Petaís fifth field school with Flinders University. She must like coming back time after time. At least with this field school in Victoria, the water is warmer than in Hobart and there are less sharks than in Adelaide!

Sam Turner
Sam Turner has been doing nautical archaeology since 1988. He did his MA in nautical archaeology at Texas A&M University and his doctorate at Kingís College, University of London. Sam specializes in Spanish Colonial shipwrecks and documentary history and has worked in the United States, the Caribbean, and the Mediterranean. Sam is the current Director of Archaeology at the Lighthouse Archaeological Maritime Program (LAMP) of the St. Augustine Lighthouse & Museum in St. Augustine, Florida.
Heritage Victoria Team

Agnes Milowka
BA(University of Melbourne)
Agnes completed a Bachelor of Arts in History and Australian Studies at the University of Melbourne before embarking on a Bachelor of Business in Marketing and Events Management at Victoria University. She completed AIMA Part I and II and had happily volunteered with Heritage Victoria before finally pursuing her passions with gusto and beginning a Diploma in Maritime Archaeology. She's a keen diver, wreck enthusiast and underwater photographer.

Cass Philippou

Hanna Steyne
My name is Hanna, I arrived in Australia about 15 months ago to work for Heritage Victoria as a maritime archaeologist, following a few years working as a commercial maritime archaeologist in the UK. Commercial work in the UK includes a range of work including desk based research, shipwreck surveys, geophysical analysis and processing. My work at Heritage Victoria has so far been varied and interesting, and Iíve spent vast amounts of time getting training up to scratch, including adding snake bites to my first aid repertoire. Iím enjoying my first Field School in 10 years, and loving the opportunity to assist with logistics and teaching support.
Visiting Staff
Mike Nash (Tasmania)
Andy Viduka (Canberra)
Comments, questions, or suggestions?
For field school related issues please contact: mark.staniforth@flinders.edu.au
For website related issues please contact:mua@keimaps.com
Return to the 2008 Flinders Project Journal Introduction.
Return to Project Journal home page.