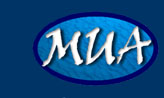 CSS Alabama Historical Background Gallery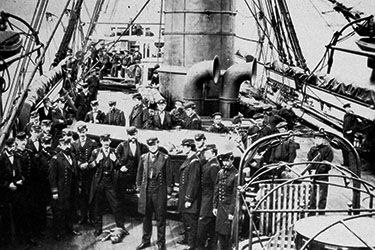 USS Kearsarge and crew.
The USS Kearsarge
On June 11, 1864 the CSS Alabama docked in Cherbourg, France, for repairs and restocking of supplies. The USS Kearsarge (crew pictured above) arrived off the coast several days later, aware of the CSS Alabama's presence, and patrolled the area patiently. Captain Semmes realized that more Union ships were likely to join in a blockade and instead challenged Captain Winslow of the USS Kearsarge to wait for the CSS Alabama to be fully coaled before entering the open seas for a battle. Winslow agreed.