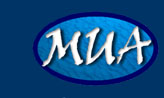 CSS Alabama Historical Background Gallery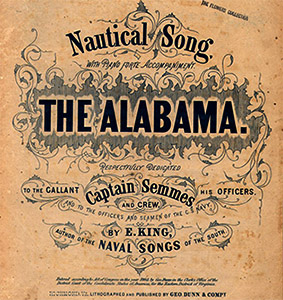 "Yet while a plank to us is left
'til death we will defend her;
Facing the foe, down,down we'll go
But still cry No Surrender!"
-Nautical Song: Alabama, by E.King (1864)
"Til Death We Will Defend Her"
The voyages of the CSS Alabama actually inspired at least two musical scores. The first was by the Confederate musician Theodore Von La Hache, penned in 1863. The following year, E King composed an ode to the CSS Alabama and dedicated it "to the Gallant Captain Semmes, his Officers and Crew, and to the officers and men of the C.S. Navy." The ringing "No Surrender!" refrain of the latter piece evokes the determination of the Confederate military and how it was celebrated in the South.