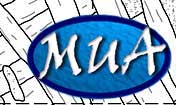 EPII Microorganisms Research
Seeks to Cure Cancer and More!
A Special Entry
By Dr. Glenroy "Dean" Martin

I am a marine natural products chemist in the Department of Chemistry at the University of West Florida (UWF). Our research is centered around the isolation of novel biologically active natural products from marine sources. In particular, we are interested in marine microorganisms found in ocean sediments since they are known to produce novel chemical entities which display good antimicrobial and anticancer activities. Our work in this area has led to collaborations with faculty members from the UWF archaeology Institute and the Biology Department.
Dr. John Bratten, Mr. Greg Cook and their team of enthusiastic graduate and undergraduate students have been instrumental in assisting me with my research efforts. I was happy to participate in the summer UWF Scientific Diver Training which included basic SCUBA and some archaeology training. Apart from learning CPR and first aid I was taught how to tie knots underwater by graduate supervisor, Colleen Reese. I was also fortunate, with the assistance of Dr. John Bratten, to get some recent on-site experience in helping to dredge a new site on the wreck.
The collection of ocean sediment samples from one the wrecks of Tristán De Luna was an ideal place to begin my research work. Samples collected at different sites and depths on the wreck by members of the archaeology group were taken back to my lab to be processed. The samples were subjected to preheat treatment methods before being stamped unto different agar media in order to increase the number of culturable microorganisms. Mixed colonies were subcultured to get single colonies. The identities of these isolates were determined by classical and phylogenetic methods such as 16S rDNA analysis.
The extracts from these microorganisms will be screened for their potential as antifungal, antibiotic and anticancer agents. Those which show activity will be grown in large scale liquid fermentations. The microbial cells will be separated from the liquid broth via vacuum filtration and both will be extracted with the organic solvent ethyl acetate. The organic solvents will then be concentrated to afford crude extracts. Using a biological activity directed approach the crude extracts will be purified using different chromatography techniques in order to isolate the pure bioactive natural products. The structures of these natural products will then be determined by a number of chemical and spectroscopic means.
Please feel free to contact us if you have any questions or concerns at: mua@keimaps.com.
Return to Project Journal home page.