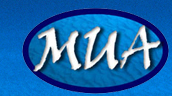 Starting the 2011 Field Season

6 September 2011
By Tom Cousins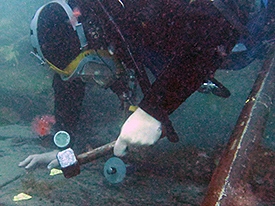 A diver dismantling the bow (photograph courtesy of Bournemouth University).
This season on the Swash Channel Wreck, a 40m Dutch merchantman dated (by dendrochronology) to 1628, started later than planned due to bad weather and the need to dive on the neap tides to maximise the dive time we get each day. Our main task this season is to record and dismantle the first 6m of the bow, which has been scouring itself out since the deepening of the Swash Channel outside of Poole Harbour.
To do this we set up a 6x6m scaffold grid over the excavation area and used a chainsaw to cut the section from the rest of the hull. We then began clearing all the concretions from the area that included a 2.5m cannon, which revealed various artefacts associated with the cannon including cannon balls, a leather bucket and breaching line. A gun port was also found under the cannons concretion with the lid still in place.
Once the concretion was cleared we tagged all the timbers and created a photomosaic of the area. We will repeat this process with every layer of timber removed. So far we have extracted the riders and are now working on the ceiling planking. Once removed they will be raised by specialised marine contractors of Poole, Jenkins Marine and taken to the the Newport Ship Centre for conservation. Eventually everything raised will exhibited at Poole Museum.
Once we have raised the bow we will move on to raising the 8m, 1.5 ton rudder, chain plates and a cannon, that was lying on the section of bow, before burying the site under Terram and sandbags, ending the excavation side of the project.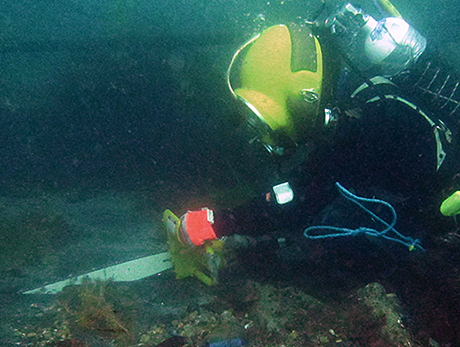 A diver using a chainsaw to cut the bow section from the rest of the hull (photograph courtesy of Bournemouth University).
Return to MUA Project Journals home page.