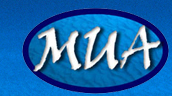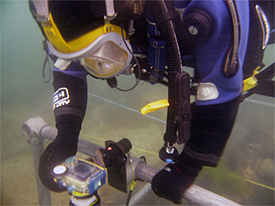 Danni Seliger creating a photo mosaic (photograph courtesy of Bournemouth University).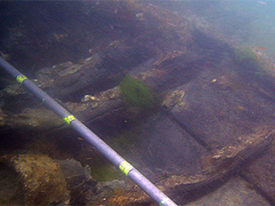 A section of the excavated hull. Large View (photograph courtesy of Bournemouth University)
After a long week of 17-hour days the project has progressed immensely with the excavation and mosaicing of the first 18 metres of the wreck completed, allowing Spence and Kev to begin the work on the bowcastle, dismantling the structure and raising parts of the galley.
As we progress towards the aft of the wreck site, the deposits of sand and silt have become deeper in some places, almost half a metre deep by the stringers. The excavation area is also starting to cover to large areas of ballast stones that had to be removed to continue the excavation to the hull timbers.
Dredging down into the deep deposits inside what remains of the hull structure has revealed a wide array of small finds. These range from personal equipment such as shoes, bowls and combs to tools including a carved mallet, a butcher's broom and a pair of map dividers. Aside from the small finds large amounts of rigging have been collected as well as concretions and ballast.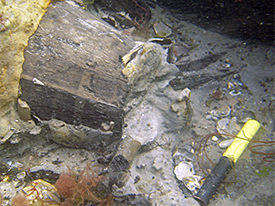 Conical barrel found near the bow. Large View (photograph courtesy of Bournemouth University)
With our excavation period drawing to a close soon, time is of the essence. To progress the excavation further we will start using an airlift instead of the dredge to tackle the large amounts of gravel that cover the site between some of the frames and outside of the main articulated structure, where large timbers have been sighted, to see if they are connected.
Return to MUA Project Journals home page.