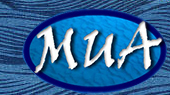 Acknowledgments
and Links

From Michelle Damian
Thank you to all who have sent in words of encouragement, and especially to the following for their contributions:
Robert Borgen
Douglas Brooks
Bob Chenowith
Joseph Dennis
Mike Graff
Dr. Trevor J. Kenchington
Skip Keith Miller
Susan Schmidt
Michael Smitka
Biwako Hakubutsukan:
Makino Kumi

Fukuoka:
Hayashida Kenzo
Matsuda Mataichi
Matsumura Toshiki
Shioya Katsutoshi
Hiroshima:
The Kagawa Family
Mitsumori Kanji
Niinae Miyo
Uehara Soya
Yamamoto Tomohiro
Kyoto:
Ito Fumitaka
Yuki and James Kent

Nagoya:
The Kunimatsu Family
Takamatsu:
Kuwajima Tetsuji
Morishita Tomoko
Tokuyama Hisao
Toba:
Daisuke Hiraga
Tokyo:
Adachi Hiroyuki
Kobori Nobuyuki
Nakagawa Kazumi
Urayasu:
Udagawa Nobuji
Shimamura Yoshikazu
Links
Asian Research Institute of Underwater Archaeology
http://www.h3.dion.ne.jp/~uwarchae/
Douglas Brooks, boatbuilder
http://www.douglasbrooksboatbuilding.com
Fukuoka City Museum
http://museum.city.fukuoka.jp/
Japanese Historical Map Collection, East Asian Library, UC Berkeley
http://www.davidrumsey.com/japan/
Lake Biwa Museum
http://www.lbm.go.jp/index.html
Leiden Museum Volkenkunde
http://www.volkenkunde.nl/
Museum of Maritime Science
http://www.funenokagakukan.or.jp/
Osaka Maritime Museum
http://www.jikukan.or.jp/english/index.html
Seto Inland Sea Folklife Museum
http://www.pref.kagawa.jp/setorekishi/
Toba Sea Folk Museum
http://www.umihaku.com/index2.html
Urayasu Folk Museum
http://kyoiku.city.urayasu.chiba.jp/hakubutukan/index.html
Please feel free to contact me at muaprojectjournal@yahoo.com with any comments, questions, or suggestions during the weeks to come. Yoroshiku onegai shimasu ("I look forward to your good favor").
Return to Project Journal home page.