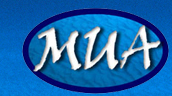 Institute of Maritime History:
Submerged Historical Inventory Project Update
8/27/2007
The Submerged Historical Inventory Project (SHIP), is our multi-state pro bono effort to find submerged sites for State Historic Preservation Officers.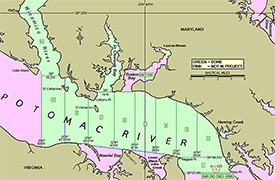 In August 2007 we finished a year-long reconnaissance of part of the lower Potomac River for the state of Maryland, using volunteer divers, the dive boat Roper, and a small sidescan sonar. Project costs were covered by a generous grant from the Maryland Historical Trust. We ran on time and under budget, covered approximately 1,600 miles of search lanes (62.5 square nautical miles or 53,000 acres), and found four unknown wrecks. Forty-seven people joined in the effort, contributing more than 300 man-days of work.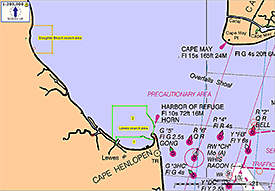 During the first week of October we will scout the historic harbor at Lewes and the waters off Slaughter Beach, Delaware, for the Division of Historic and Cultural Affairs, in collaboration with the Archaeological Society of Delaware and the Lewes Historical Society.
We are also beginning a project to reconnoiter for submerged prehistoric sites in Maine, in collaboration with the University of New Hampshire. Field work will start in the summer of 2008.
For more information you can view our other posts on this site listed on the In The Field home page or you can visit the IMH website at: http://www.maritimehistory.org
I.M.H., Box 29, Kensington, MD 20895
301-949-7545
email: David.Howe@MaritimeHistory.org
Return to In The Field home page.