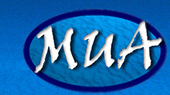 East Carolina University 2007 Field School
in Underwater Archaeology
22 May 2007
Crew Page
Students

I am from Wisconsin and received my B.S. in Archaeological Studies from the University of Wisconsin-LaCrosse. I came to ECU because the program had more of an emphasis on US and Caribbean archaeology than other programs. My interests focus on these areas. I enjoy working on and in the water and I hope to be doing it for a long time…now if I wasn't just such a clutz…oh well, can't have everything. View Melissa's video introduction.

Currently I will be a senior attending the University of Rochester and pursuing a double major in History and Anthropology. The first semester of senior year I will be attending the Williams- Mystic program where I will learn the history, lore and culture of a true maritime seaport as well as getting the chance to try my hand at sailing. View Steve's video introduction.

My name is Jeremy and I am from Tucson, Arizona. I am a first year graduate student with ECU. My brother Bryan taught me to dive and he strongly influenced my choices on the path of life. My fatherís love of history and my brotherís love of scuba diving cemented my goal of nautical archaeology as a profession and I chose to move to North Carolina so that I could get a degree in Archaeology and also History. My interests include economic studies and maritime archaeology. This is my first experience with underwater field work. View Jeremy's video introduction.

Nadine is from Toronto, Ontario, Canada. She received her BA from Wilfrid Laurier University in Waterloo, Ontario, in Archaeology and Anthropology. She has worked on native and historic archaeological sites throughout Ontario and has also excavated in Bermuda in partnership with the Bermuda Maritime Museum. Her interests include War of 1812 sites. View Nadine's video introduction.
Faculty and Crew

Dr. Babits has extensive experience in military and plantation archaeology and is a specialist in maritime material culture. He teaches method and theory of nautical archaeology, material culture studies, small boat documentation, and field schools.

Dr. Stewart specializes in the maritime archaeology of the Age of Sail, focusing on British and American seafaring during the eighteenth and nineteenth centuries. Stewart's work seeks to increase understanding of maritime culture, both aboard ship and ashore. To this end, his current research examines the ways that British and American seafaring communities memorialize those lost at sea. View Dr. Stewart's video introduction.

Calvin Mires is the Staff Archaeologist for ECU's Program in Maritime Studies. He earned his BA in Latin and Classical Civilizations at the University of Montana. In 2005, he earned an MA in Maritime Studies at ECU. He is also currently a PhD candidate in ECU's Coastal Resources Program. View Calvin's video introduction.

Mark is the ECU Dive Safety Officer (DSO). He earned his BS in Biology at Missouri State University and his MS in Biology at ECU. He is currently enrolled in the Coastal Resource Management program at ECU. View Mark's video introduction.

Michelle Damian has finished her coursework for the MA in Maritime History and Nautical Archaeology at ECU and is working on completing her thesis. Her journey is detailed in the Japanese Wooden Boats in Woodblock Prints research journal on the MUA. She completed her BA in Asian Studies at UC Berkeley in 1996 and an MA in Museum Studies from George Washington University in 2003. In fall Michelle will continue to integrate her interest in Japan with maritime history and archaeology as she begins PhD coursework at the University of Southern California. Michelle has been working as Exhibits Editor for the MUA since 2005. View Michelle's video introduction.

Adam Friedman graduated with a Bachelor of Science in Biology from the University of North Carolina at Chapel Hill. The transition to Anthropology, Archaeology, and History came easily due to a deeply-entrenched passion for military history and the maritime history of the United States. Being able to dive, required of ECU field schools, is icing on the cake. He pursues a Masters of Arts through the ECU Program in Maritime Studies and is conducting a thematic study based on the cultural maritime landscape of the Roanoke River, North Carolina. Interests include numismatics (though only by ethical, non-archaeological means), camping, swimming, and working on his 1993 Isuzu Trooper. View Adam's video introduction.
Comments, questions, or suggestions?
Please contact: mua@keimaps.com
Return to Introduction.