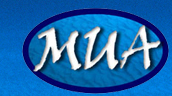 In the field
The organizations shown below would like to update the public on the projects they are currently working on. Additional information on these groups and their programs can be found on their individual websites (Links to those sites are located at the end of each briefing).

Institute of Maritime History: SHIP Project
The Institute of Maritime History is a tax-exempt, non-profit corporation that was founded in 1994 to help preserve and document archaeological remains that pertain to maritime history.