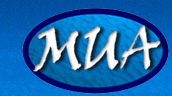 Project Journals
Test Introduction text to go in this spot. This is just filler text. It isn't supposed to be very long. Just enought to get a paragraph in there so I can see how much space it takes up.
The focus of this field school will be an investigation of vernacular watercraft near Washington, North Carolina. The city of Washington has been a port for riverine, coastal, and bluewater shipping since the eighteenth century. Previous archaeological fieldwork by East Carolina University has revealed numerous wrecked and abandoned vessels in the vicinity of Washington, some of which have been recorded in detail. During a previous sidescan sonar survey, East Carolina University discovered the remains of a centerboard vessel close to the south shore of the Pamlico River, directly across from the Washington, North Carolina waterfront. Subsequent reconnaissance in March 2006, revealed the existence of several other wrecked vessels at the same location, along with the remains of wooden piers or wharfs. Based on the nature of the hull remains and their location, we believe that this site may represent an abandonment area for nineteenth-century vessels. As such, it provides an excellent location to record additional examples of North Carolina vernacular watercraft, as well as a suitable site for training maritime archaeology students.
We also plan to record another centerboard vessel at Washington Park, on the north shore of the Pamlico River just downriver from the city of Washington. This vessel lies directly off of private property. The owner of the property contacted ECUís Program in Maritime Studies and asked us to evaluate this vessel.
Following the completion of fieldwork, the students will spend the remainder of the semester drafting site plans, conducting historical research pertaining to the watercraft and sites studied, and reconstructing the vessels through lines drawings, construction drawings, and written reports.
Fall Field School 2006