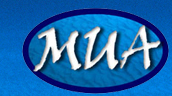 Introduction
Projects like the ECU field journal are instructive to a wide range of people including the participating students, the faculty, the audience, and the MUA staff. But the discipline of the scholarship of teaching and learning forces us to ask: How do we know an exercise like the field journal is teaching or impacting anyone? It's an important question. Though not part of the original project plan, we decided to look for some answers to those questions
This page attempts to show what we have learned about the effectiveness of this project. We wish to make no false pretense about our methods of inquiry. This is not a scientific quantitative analysis. This is a qualitative study that we feel is sufficient enough for our purposes to answer questions about whether or not projects such as this are worthwhile. We (the MUA) wished to know if we were meeting our goal of influencing and impacting underwater archaeologists' attitudes about using the Internet to reach the public. The ECU faculty, as we shall see, had a less specific goal in mind.
So how did we find out how the students and faculty felt about the experience? Simply put, we asked them. We conducted video interviews with four out of the five students who were available for interviews and both ECU faculty members. The MUA would like to express its gratitude for their patience during the process, for their time, and their insightful comments.
Survey Results
In early November 2006 the MUA sent out a survey about the online journal project to approximately 3000 email addresses of individuals interested in underwater archaeology. This group included every level of involvement in the field from the general public to professional researchers. The goal was to assess what if any impact the East Carolina University 2006 Fall field school online project journal had on their publishing their own underwater archaeological material via the Internet. The survey itself was hosted by George Mason University's Center for History and New Media.
As of 20 November 2006 the MUA received fifty-three responses to the survey. Of those respondents thirteen had not viewed the MUA website. Their responses to the question about whether or not the project journal had any influence on them were removed from the analysis since there was no way to know whether or not they might have been influenced had they seen the site. Eighteen of the remaining forty, or forty-five percent, said the journal had no impact on their opinion about publishing on the Internet. The other twenty-two respondents, or fifty-five percent, said they were positively encouraged to publish. For a more granular break down of the positive responses see Table 1. The results for other sections of the MUA site will be published in a separate article and do not pertain to this project.
Table 1. Survey Response

| Response | # | % |
| --- | --- | --- |
| Somewhat encouraged to post | 11 | 27.5% |
| Very likely to post | 7 | 17.5% |
| Will definitely post | 4 | 10% |
| Total positive response | 22 | 55% |
| No Impact | 18 | 45% |
Video Interviews
The following interviews were conducted at East Carolina University in late October 2006. The questions covered a variety of topics but focused primarily on the students' perceptions of who their audience was, their writing style, and whether or not this project has influenced their opinion about using the internet in the future. We start off by talking to the Co-Principal investigators to see what expectations they had for this project. Transcripts are currently available for only two of the video segments but more will be added as time permits.

Dr. David Stewart

Calvin Mires

Michelle Damian

Tricia Dodds

Adam Friedman

Amy Leuchtmann
Conclusion
The final item on the MUA survey was an open comments field. Most users took this opportunity to voice support for the MUA as a whole. A few critiqued the sites navigation or the survey itself. Yet the overriding idea that was present in the majority of survey responses was that underwater archaeologists should use the Internet to share their work with the world. One respondent summed it up nicely by stating,
"Any archaeology is all about telling stories. Your site does this very well. What is particularly interesting/useful is that many of the stories being told are the stories of the excavators themselves."
The writer was referring to the ECU graduate student daily journal entries. Through their writing they invited readers, both fellow underwater archaeologists and the general public to see what it is like to be trained as an underwater archaeologist at an academic institution. They read how some parts of the project came to a halt due to potential pollution, how the students explored a different wreck and worked in low visibility, how they came across interesting discoveries and boring days of dredging. Their sense of humor, play, and persistence came through. The Co-Principal Investigators, Dr. David Stewart and Mr. Calvin Mires, allowed them the freedom to write as themselves about any topic. The response has been positive. Each expressed a desire to do a similar project in the future.
The students themselves gained an appreciation for how many people they could reach through the Internet. Though it came as an initial surprise they quickly adjusted and made use of the medium. Only one of the students had written for the web before but several will in the future, of that I have no doubt. While the MUA can take no credit for their writing or hard work in the field it can take some pride in introducing these students to a larger audience and believes that in doing so it has done a service to all parties involved. Finally, this project has taught me the value in asking the question: How do I know if our projects are actually making a difference? In doing so I have learned what works, what doesn't, and most importantly what needs to be examined further. In trying to answer my one big question about our impact I have raised several new ones that when answered will hopefully influence not just future field journal projects but all segments of the MUA site.